UnderTimed : An Undertale fan game
Comments
Log in with itch.io to leave a comment.
got some porblem: when i die the game over effect from the heart breakes is a bit glitchy
I don't know how to start playing can you help me please
If you are on windows, install the game and extract the contents of the zip file onto a folder. Then click on the UnderTimed .EXE file. When the game starts just press Z or Enter to start the game
there seems to be a problem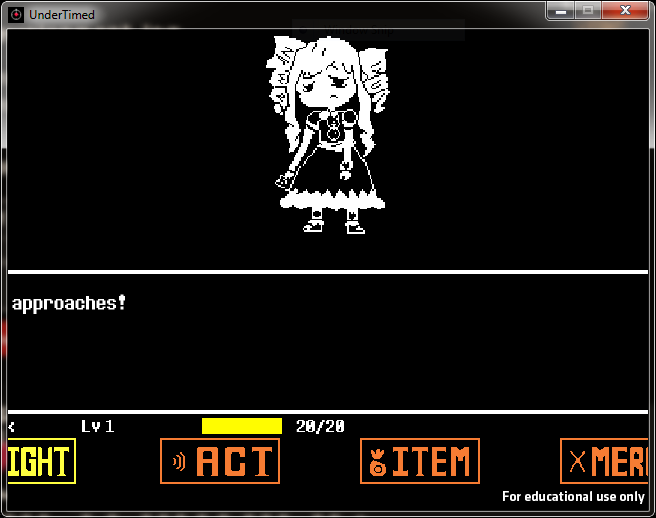 just gonna say what did you use to create this? I used a gamemaker 8.1 Pro and i struggled hard :)(For the past 3 years)
I used Unity to make this game.
haha, i'm sorry I could not be of much help. But I believe that you can make whatever game you want with whatever engine if you try hard enough, don't give up!
I have a macbook and I cannot play this game.